Michael Gaines is one of the marching world's most celebrated visual designers. A member of the DCI Hall of Fame, and a true magician with Pyware, Gaines has worked with some of the top marching groups in the world. His designs helped solidify mindshare for The Cavaliers Drum and Bugle Corps as "The Green Machine", and he has played an integral role in elevating the work of numerous other award-winning ensembles, like Pride of Cincinnati, Aimachi, and Carmel High School.
How does he do it all? We caught up with Michael to learn a little about how he rolls.
---
Location: San Francisco, Calif.
Twitter handle: @michaelgaines
Current gig: Owner/designer at Michael Gaines Design
Current mobile device(s):
Iphone 6 plus. I also have an iPad Air.
Current computer(s):
iMac desktop. I also have a Macbook Pro for when I travel.
One word that best describes how you roll:
Solo.
Tell us a little about why working with groups like Pride of Cincinnati, Aimachi, and Carmel High School continues to fuel you.
Gratitude. I am extremely grateful to these organizations for the opportunity they give me to work with amazing performers and colleagues in a healthy, educational atmosphere.
What apps, software, or tools can't you live without? Why?
Pyware. Because drill is my life.
If there were a soundtrack for your life, who would compose it and why?
Blue Öyster Cult. Because I love more cowbell.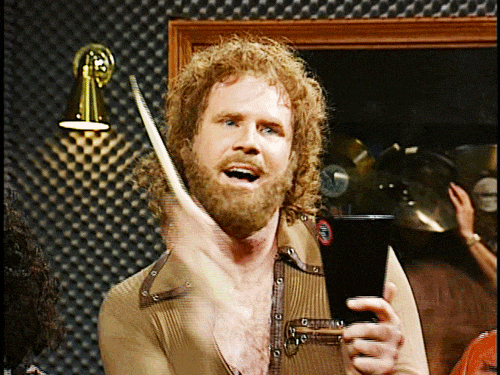 Besides your phone and computer, what gadget can't you live without and why?
Scanner. I love a paperless office space.
What social media network do you use most?
Twitter. I find it more interesting than others. @michaelgaines #shamelessplug
What are you currently reading?
"The Boys in the Boat" by Daniel James Brown
What's your workspace setup like?
27 inch iMac desktop. Plus two other 27 inch monitors to make it look like an airplane cockpit.
What everyday thing are you better at than everyone else? What's your secret?
Nothing. There is always someone better.
What do you listen to while you work?
Midi. That's the soundtrack of my life during writing season. And my neighbor's dog barking. And sometimes the news.
Are you more of an introvert or an extrovert?
Introvert. I like the perks of being a wall flower.
How do you recharge?
Travel. Oh and San Francisco Giants' games.
What's your sleep routine like?
Inconsistent. Traveling for work keeps me from a set routine. But I do try to get enough sleep.
What thoughts keep you up at night?
Zombies. At least last night. Probably too much Walking Dead.
What do you do differently from your peers?
Design. We all have unique identities and visions.
Fill in the blank: I'd love to see _________ answer these same questions.
Jonathan Ive. The force behind Apple's design.
What's the best advice you've ever received?
"Just go for it!" My Grandmother told me this when I was deciding whether or not to try drum corps.
Facebook Conversations